I don't know about you, but I
love
a snack with a salty-sweet combination! These Chocolate Pretzel Bites are one of my favorite snacks to bring to parties and other functions…..and I never have any to bring back home with me because everyone devours them!
Someone brought these to a playgroup cookie swap that I attended 3-4 years ago and I have been making them ever since then. They are super easy to make too!
You just need small pretzels (either round or square), Hershey kisses, and M&M's. These are the pretzels that I use:
Preheat your oven to 170 degrees F.
Place pretzels on a baking sheet and put 1 Hershey kiss on each pretzel:
I put mine in the oven for about 7 minutes, but cooking times may vary from oven to oven.
Next, place 1 M&M on each Hershey kiss and push it down into the chocolate. If you find that the Hershey kiss isn't melted all the way when you put the M&M on it, just put them in the oven for a little longer and then try again.
This is what it will look like:
I usually wait until the pan has cooled and then stick the whole thing in the fridge to set the chocolate because I am not patient enough! Ha!
These treats are very versatile too! Last year, I made some with Rolo's and pecan halves to make a chocolate turtle candy. Yum!
In the past, I have used specific colors of M&M's for baby showers and birthday parties as well as team colors for a super bowl party!
One of my friends used Sponge Bob graham crackers (because they are small), kisses, and marshmallows for a S'mores bite! So fun!
Don't forget that Shaklee is offering a FREE LIFETIME MEMBERSHIP through December 31st. Don't miss out on this great offer. Go to my post here to get more info!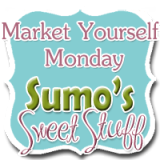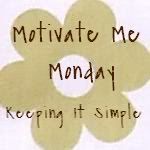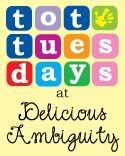 Linking up to Gypsy's Corner
here